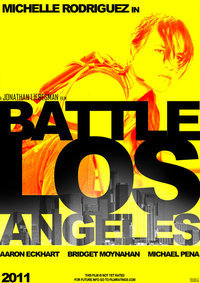 World Invasion: Battle LA is a big budget Sci-Fi war thriller released in 25. 03. 2011 starring Aaron Eckhart, Michelle Rodriguez and Bridget Moynahan. The official synopsis is as follows: For years, there have been documented cases of UFO sightings around the world – Buenos Aires, Seoul, France, Germany, China. But in 2011, what were once just sightings will become a terrifying reality when Earth is attacked by unknown forces. As people everywhere watch the world's great cities fall, Los Angeles becomes the last stand for mankind in a battle no one expected. It's up to a Marine staff sergeant (Aaron Eckhart) and his new platoon to draw a line in the sand as they take on an enemy unlike any they've ever encountered before.
Colt M4A1 Carbine
Can be seen in the hands of a lot of U.S soldiers including Staff Seargent Nantz (Aaron Eckhart) and Technical Sergeant Elena Santos (Michelle Rodriguez). They each come with variable accessories including: AN/PEQ-15 laser designators, Surefire Universal weaponlights, RIS Foregrips and most noticably ACOG Scopes.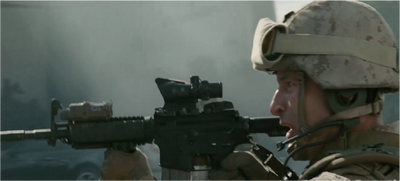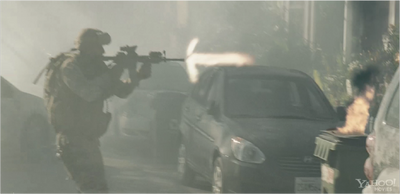 M249 SAW
some of the Marine sqaurent uses an M249 SAW as their primary weapon. They each have ACOG Scopes attatched.